Agua Caliente Resort Casino Rancho Mirage
(866) 858-3600.
www.hotwatercasino.com.
32-250 Bob Hope Drive,
Rancho Mirage.
Armenium Show: Oct. 5.
DTyler Henry - The Hollywood Medium: Oct. 12.
REO Speedwagon: Oct. 18.
Tình Ca Mùa Thu: Oct. 19.
Joe Bonamassa: Oct. 23.
J Balvin, Arcoiris Tour: Oct. 25.
Tower of Power and Average White Band: Nov. 2.
Angeline K'To: Nov. 3.
Nelly: Nov. 9.
Annenberg Theater
Box Office: (760) 325-4490.
www.psmuseum.org
101 Museum Drive, Palm Springs.
Voices on the rise with Eli Hirtle: Oct. 13.
Black Ocean Atlantic Ocean - Sound and Song: Oct. 17.
All Members Welcome Back and Open House: Oct. 19.
A Cabbello: Masters and the Mouse: Oct. 27.
The Art of Pride: Nov. 1.
Haus of Sages: Opening + Tea Ceremony: Nov. 14.
Art Depot Gallery
In the Helen Putnam Historical Plaza, in downtown Fontana. Visual arts programs, gallery exhibits and events. 16822 Spring St., (909) 349-6900. arts.fontana.org.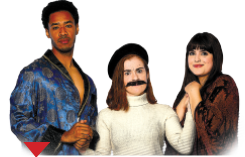 Art Walk And Wine Tasting
Oct. 12, enjoy award-winning wines from 20 Southern California wineries from 2-5pm. Also features galleries and artist booths during the Art Walk from 11am-5pm. In Idyllwild. www.artinidyllwild.org. (951) 692-6135.
The Box Theatre
3635 Market Street, Riverside.
(951) 347-6572.
www.theboxriverside.com.
Inland Water Keepr: Film Screening: Oct. 12.
OTHELLO: The Full Circle Players inaugural production by William Shakespeare. Directed by Wendi Johnson. Oct. 4-6.Tickets $16 general, available at www.brownpapertickets.com/event/4331460.
Annointed by Bent Not Broken Inspired: Nov. 9-10.
Tweedlie Center for the Arts presents Upcoming: Fall Show: Nov. 13-16.
Cal Baptist University theatre
At the Wallace Theatre on the Cal Baptist campus in Riverside,
www.calbaptist.edu/theatre. Box office: (951) 343-4319.
Godspell: Oct. 11-12, 17-19.
Servant of Two Masters: Nov. 15-16, 21-23.
California State University San Bernardino department of theatre arts
(909) 537-5884. theatre.csusb.edu.
Twelfth Night: Nov. 15-24.
Cal State University San Bernardino Robert and Frances Fullerton Museum of Art
A nationally recognized museum accredited by the American Alliance of Museums. General admission is free. Suggested donation is $3. Parking at CSUSB is $6 per vehicle and $3 on weekends. The museum is open Monday – Wednesday and Saturday 10am-5pm, Thursday noon – 8pm and closed Friday and Sunday. For more information, call (909) 537-7373 or visit the RAFFMA website at raffma.csusb.edu.
Candlelight Pavilion
455 West Foothill Boulevard, Claremont. (909) 626-1254 ext.1. candlelightpavilion.com.
Newsies: Oct. 11-Nov. 23.
Chaffey college theatre
Tickets available at
www.chaffey.edu/theatre_tickets.
4.48 Psychosis: Oct. 4-6.
Voices: Past and Present: Nov. 15-16, 21-24.
Chino Community Theatre
Performances held at the Seventh Street Community Theater, 13123 7th Street, in Chino. Tickets are available through the box office at
(909) 590-1149 or online at
www.chinocommunitytheatre.org.
Picnic: Oct. 4, 5.
The Lion King Experience, Jr.: Oct. 25-26, Nov. 1-2, 7-9, 27, Nov. 3.
Coachella Valley Repertory Theatre
The CVRep Theatre is located in the Atrium 69-930 Highway 111 in Rancho Mirage. To order tickets or for more information, call
(760) 296-2966 or visit cvrep.org.
Dinner With Friends: Nov. 6-24.
Fallbrook Art Center
Sculpture, painting, printmaking, wildlife, glass, ceramic, and photography fine art shows.
103 S. Main St., Fallbrook.
(760) 728-1414.
Fantasy Springs Resort Casino
For tickets and information, call
(760) 342-5000, (800) 827-2946 or visit fantasyspringsresort.com.
Steve Martin & Martin Short: Oct. 5.
Experience Hendrix: Oct. 11.
We Will Rock You: Oct. 12.
Hot & Blue: Oct. 19.
Big & Rich: Oct. 25.
Loverboy: Oct. 26.
Roger Kellaway & Tom Scott: Oct. 27.
Shirley Kwan & Aga: Nov. 2.
Los Tigres Del Norte: Nov. 8.
Sara Evans: Nov. 15.
Fontana Community Senior Center art gallery
The art gallery is located on the Center's upper level in the Library and Art Gallery Corridor, 16710 Ceres Ave., in Fontana.
(909) 349-6975. arts.fontana.org.
Fox Performing Arts Center
In Downtown Riverside,
3801 Mission Inn Ave. Tickets are available at the Fox Box Office, LiveNation.com, ticketmaster.com, or charge by phone at
(951) 779-9800. For information,
visit venue.riversidepac.com.
EnParejaDos: Oct. 5.
Get the Led Out: Oct. 6.
Dave Mason + Richie Furay: Oct. 7.
Nick Jr. Live! Move to the Music: Oct. 8-9.
Dr. Cesar Lozano: Oct. 10.
Carlos Rivera - Guerra Tour: Oct. 11.
Marisela: Oct. 12.
Blue Man Group Speechless: Oct. 15-16.
Chris D'Elia: Follow The Leader 2019 Tour: Oct. 17.
Dream Theater: Distance over time tour + 20 years of Metropolis Pt. 2: Oct. 28.
Switchfoot & their fantastic traveling music show: Nov. 5.
HISTORIC HEMET THEATRE
www.HistoricHemetTheatre.com.
Ticket Office Monday through Friday, 11am to 6pm. (951) 658-5950.
216 E Florida Ave, Hemet.
TRIBUTE TO ROY ORBISON: Oct. 4.
TRIBUTE TO THE BEATLES: Oct. 12.
TRIBUTE TO BUDDY HOLLY & LEGENDS OF ROCK N ROLL:
Oct. 26.
TRIBUTE TO HUEY LEWIS & THE NEWS: Nov. 2.
TRIBUTE TO REBA McENTIRE: Nov. 8.
Honda Center
2695 E. Katella Ave., Anaheim. www.hondacenter.com.
Jonas Brothers: Oct. 6.
Jimmy Buffett: Oct. 12.
Chris Brown: Oct. 19.
Los Temerarios: Oct. 26.
Twenty One Pilots: Nov. 2.
Googoosh & Martik: Nov. 9.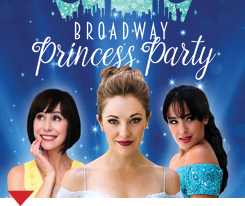 Lewis Family Playhouse
12505 Cultural Center Dr., Rancho Cucamonga. Tickets available at lewisfamilyplayhouse.com,
(909) 477-2752.
Oliverio: A Brazilian Twist: Oct. 12-27. In this joyful retelling of Oliver Twist set in modern-day Rio de Janeiro, everyone has to
choose between doing what is easy and doing what is right. This colorful musical tackles issues of poverty, inequity, greed, and betrayal in a way that's easy for young people to
understand - set to a samba beat and ending with a note of hope. MainStreet is producing the West coast premiere. (For ages 6 and up). See article on page 20.
For the love of wine: Oct. 12.
Ok Go!: Nov. 1.
McCallum Theatre
www.mccallumtheatre.com.
(760) 340-2787.
8th Annual Family Fun Day: Oct. 12.
Gala De Mariachi: Oct. 19.
The Addams Family: Oct. 24-27.
Palm Desert Choreography Festival: Nov. 9-10.
Concert Pianist and Raconteur John Bayless: Nov. 13.
Melissa Etheridge: Nov. 14.
Bill O'Reilly: Nov. 15.
Morongo Casino
(800) 252-4499.
morongocasinoresort.com.
49750 Seminole Dr., Cabazon.
Patti LaBelle: Oct. 4.
Engelbert Humperdinck:
Oct. 25.
Wayne Brady: Nov. 8.
Old Town Temecula Community Theater
42051 Main St., Temecula.
(866) 653-8696.
www.temeculatheater.com.
Jazz at the Merc: Every Thursday, 7:30pm.
Classics at the Merc: 2nd and 4th Sundays of the month, 3pm.
Speakeasy at the merc: Every 2nd Saturday, 7pm.
Country Live! at the Merc: Every 1st and 3rd Saturday, 7pm.
Pat Travers: Oct. 3.
Kaleo Phillips: Oct. 4.
Mad dogs and the englishmen (Joe Cocker Tribute): Oct. 5.
Tribute to the great big band singers: Oct. 6.
Bonnie & Clyde: Oct. 11-13, 17-20, 25-27.
Groove At The Merc: Oct. 25.
Lifenote Charity Concert: Oct. 26.
Ozzmania (Ozzy Osbourne Tribute): Oct. 31.
The Long Run (Eagles Tribute) 2019: Nov. 1.
Bill Champlin: Nov. 2.
Sherry Williams in concert with the big band all stars: Nov. 3.
Disney's Freaky Friday the musical: Nov. 8-10, 15-17.
Magic at the merc: Nov. 10.
Pala Casino Resort Spa
Box Office (877) 946-7252
Palacasino.com
11154 Hwy 76, Pala, CA 92059
(760) 510-5100
Everly Brothers Experience: Oct. 11.
La Arrolladora Banda El Limon: Oct. 12. See article on page 18.
Pechanga Resort & Casino
(951) 693-1819.
pechanga.com.
45000 Pala Road, Temecula.
Box Office (951) 303-2507.
Kim Jong Kook: Oct. 5.
UB40 Featuring Ali Campbell & Astro: Oct. 6.
Totally 80's Supershow: Oct. 12.
Tyler Henry: Oct. 13.
Rockin' for the cure 2019: Oct. 19.
Live + Bush: Oct. 20.
The B-52s: Oct. 27.
One Magical Night: Nov. 2.
Miss Trot: Nov. 9.
Terry Fator: Nov. 15.
Riverside Art Museum
3425 Mission Inn Ave., Riverside. (951) 684-7111. riversideartmuseum.org.
Riverside Community Players
4026 14th St., in Riverside.
(951) 686-4030.
riversidecommunityplayers.com.
Jekyll and Hyde: Oct. 25-Nov. 10. See article on page 21.
Riverside Municipal Auditorium
3485 Mission Inn Ave., Riverside.
(951) 779-9800.
venue.riversiderma.com.
Emo Night Live!: Oct. 10.
LFA 79: Oct. 11.
Banda Machos & Arkangel R-15: Oct. 12.
Chevelle: Oct. 15.
Rocky Horror Picture Show Live!: Oct. 26.
Cumbia De Los Muertos - Ft. La Sonora Tropicana: Nov. 2.
96.7 Kcal presents: Tour de Brews: Nov. 9.
San Bernardino Symphony
Historic California Theatre of the Performing Arts, 562 W. 4th Street, San Bernardino.
(909) 381-5388.
Spotlight 29 Casino
46-200 Harrison Place, Coachella. www.spotlight29.com.
(800) 585-3737 or
(760) 775-5566.
Get the Led out: Oct. 5.
Los Tucanes De Tijuana:
Oct. 19.
All Star Jam: Nov. 2.
Temecula Valley Symphony
(951) 587-1536. www.TemeculaValleySymphony.org.
Fantastic Journey: Oct. 5.
TIBBIES Center Stage Theater
8463 Sierra Ave., Fontana.
(909) 429-7469.
centerstagefontana.com.
Noches con ritmo: Thursday nights. Salsa lessons 7pm, open dance 8pm. Dancing, live entertainment, appetizers. $5 before 9pm, $7 after 9pm. 18+ event. 7pm - Midnight.
Saturday Night Supper Club: Second Saturday of Nov., Jan., and March with the classic sound of Frank Sinatra, Bobby Darin, and more.
All Shook Up: Oct. 4-27.
Frozen Jr.: Nov. 8-9.
Toyota Arena
4000 E. Ontario Center Parkway, Ontario. www.toyota-arena.com.
Franco Escamilla: Oct. 5.
Godsmack: Oct. 13.
Marc Anthony Opus Tour 2019: Oct. 18.
Sesame Street Live!: Nov. 5-6.
Camila & Sin Bandera - 4 latidos: Nov. 9.