Agua Caliente Casino
(866) 858-3600.
www.hotwatercasino.com.
32-250 Bob Hope Drive,
Rancho Mirage.
Michael Carbonaro: April 5.
Daniel Tosh: April 26.
Gabriel Iglesias: May 4-5.
Annenberg Theater
Box Office: (760) 325-4490.
www.psmuseum.org
101 Museum Drive, Palm Springs.
Legends of Tomorrow Today: April 2.
An Evening With Hugh Panaro: April 6.
Cabaret 88 Starring Howard McGillin: April 8-10.
Palm Springs Gay Men's Chorus - Quiet No More, A Choral Celebration of Stonewall: April 26-28.
Desert's Got Talent: May 4.
Broadway Out Loud: May 5.
Art Depot Gallery
In the Helen Putnam Historical Plaza, in downtown Fontana. Visual arts programs, gallery exhibits and events. 16822 Spring St., (909) 349-6900. arts.fontana.org.
Bridges Auditorium
Pomona College, 450 North College Way, Claremont. www.pomona.edu/administration/bridges-auditorium.
Shen Yun World Tour 2019: April 5-6.
Inland Pacific Ballet Presents The Little Mermaid 2019: April 27-28.
Cal Baptist University theatre
At the Wallace Theatre on the Cal Baptist campus in Riverside,
www.calbaptist.edu/theatre. Box office: (951) 343-4319.
Barnum: April 5, 6, 11, 12, & 13.
Cal State University San Bernardino Robert and Frances Fullerton Museum of Art
A nationally recognized museum accredited by the American Alliance of Museums. General admission is free. Suggested donation is $3. Parking at CSUSB is $6 per vehicle and $3 on weekends. The museum is open Monday – Wednesday and Saturday 10am-5pm, Thursday noon – 8pm and closed Friday and Sunday. For more information, call (909) 537-7373 or visit the RAFFMA website at raffma.csusb.edu.
California State University San Bernardino department of theatre arts
(909) 537-5884. theatre.csusb.edu.
Family Night At The Theatre: May 10.
Candlelight Pavilion
455 West Foothill Boulevard, Claremont. (909) 626-1254 ext.1. candlelightpavilion.com.
No, No, Nanette: Through April 13.
Bright Star: April 19-May 25.
Chaffey college theatre
Tickets available at
www.chaffey.edu/theatre_tickets.
As You Like it: April 4-7.
Music Celebration: May 11, 7:30pm. Great music from the classics, Hollywood, pop, and jazz.
Chino Community Theatre
Performances held at the Seventh Street Community Theater, 13123 7th Street, in Chino. Tickets are available through the box office at
(909) 590-1149 or online at
www.chinocommunitytheatre.org.
Mama Mia: April 19-May 11.
Citizens Business Bank Arena
4000 E. Ontario Center Parkway, Ontario. www.cbbankarena.com.
2019 SCPA Championship Finals: April 6.
Chayanne - Desde El Alma: April 31.
Gerardo Ortiz: April 20.
Disney On Ice - Worlds of Entertainment: April 25-28.
Coachella Valley Repertory Theatre
The CVRep Theatre is located in the Atrium 69-930 Highway 111 in Rancho Mirage. To order tickets or for more information, call
(760) 296-2966 or visit cvrep.org.
A Magical Evening of Luminaries 2: April 14.
Good People: May 1-19.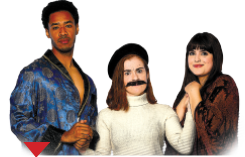 Disney's Little Mermaid Jr.
May 3-4 at Steelworkers Auditorium in Fontana, 8437 Sierra Ave. See article on page 21.
Fallbrook Art Center
Sculpture, painting, printmaking, wildlife, glass, ceramic, and photography fine art shows.
103 S. Main St., Fallbrook.
(760) 728-1414.
Fantasy Springs Resort Casino
For tickets and information, call
(760) 342-5000, (800) 827-2946 or visit fantasyspringsresort.com.
Ashanti & Ja Rule: April 6.
Raymond Cho & Edwin Siu: April 13.
K. Will & Soyou: April 20.
Pepe Aguilar: May 3.
Fontana Community Senior Center art gallery
The art gallery is located on the Center's upper level in the Library and Art Gallery Corridor, 16710 Ceres Ave., in Fontana.
(909) 349-6975. arts.fontana.org.
Fox Performing Arts Center
In Downtown Riverside,
3801 Mission Inn Ave. Tickets are available at the Fox Box Office, LiveNation.com, ticketmaster.com, or charge by phone at
(951) 779-9800. For information,
visit venue.riversidepac.com.
Little Mermaid Presented by Inland Pacific Ballet: April 6-7.
Needtobreathe - Acoustic Live Tour: April 8.
PAW Patrol Live! The Great Pirate Adventure: April 9-10.
Chicago the musical: April 15-16.
Beatles vs. Stones: April 19.
UCR Katipunan's 30th Annual Philippine Culture Night: April 20.
Ana Barbara - Mi Revancha Tour: May 10.
HISTORIC HEMET THEATRE
www.HistoricHemetTheatre.com.
Ticket Office Monday through Friday, 11am to 6pm. (951) 658-5950.
216 E Florida Ave, Hemet.
Tribute to Frankie Valli & the four seasons: April 6.
Tribute To Elvis featuring Danny Lee: April 12.
Tribute to the Doors featuring Strange Days: April 27.
Honda Center
2695 E. Katella Ave., Anaheim. www.hondacenter.com.
Recordando a los Compas: April 6.
P!nk: April 13.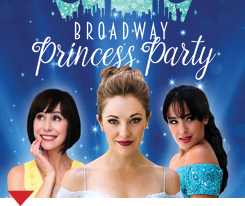 Lewis Family Playhouse
12505 Cultural Center Dr., Rancho Cucamonga. Tickets available at lewisfamilyplayhouse.com,
(909) 477-2752.
Rita Rudner: April 5, 8pm. See article on page 18.
John Tesh: April 6, 8pm. See article on page 18.
Inland Pacific Ballet presents The Little Mermaid: April 13, 2pm & 7:30pm, April 14, 2pm. See article on page 18.
The Emperor's Nightingale: May 4, 11, 18, & 19.
McCallum Theatre
www.mccallumtheatre.com.
(760) 340-2787.
Concerto Finals with Waring Festival Orchestra: April 1.
Asere!: April 3.
Tony Danza - Standards & Stories: April 4.
Something Rotten: April 5-7.
Steven Curtis Chapman: April 10.
Big Band Broadway Starring Debbie Gravitte: April 11.
Chris Botti: April 12-13.
2019 Open Call Talent Project: April 18-20.
One Night Only: April 24.
Under the Streetlamp: April 27.
The Phantom of the Opera: May 2-5.
Shen Yun: May 9-11.
Morongo Casino
(800) 252-4499.
morongocasinoresort.com.
49750 Seminole Dr., Cabazon.
Frankie Avalon & Chubby Chcker: April 5.
Lea Salonga: April 6.
Morgan Wallen: April 9.
Cedric The Entertainer: April 12.
Rodney Atkins: April 26.
Gary Valenciano: April 28.
Banda Los Recoditos: May 10.
Old Town Temecula Community Theater
42051 Main St., Temecula.
(866) 653-8696.
www.temeculatheater.com.
Jazz at the Merc: Every Thursday, 7:30pm.
Comedy at the Merc: 2nd Friday and last Saturday of the month, 8pm.
Classics at the Merc: 2nd and 4th Sundays of the month, 3pm.
Cabaret at the Merc: Last Sunday of each month, 7pm.
Dixieland at the Merc: Every third Sunday of the month.
Speakeasy at the merc: Every 2nd Saturday, 7pm.
Country Live! at the Merc: Every 1st and 3rd Saturday, 7pm.
Avocado Dance Theatre 2019: April 6.
All Shook Up: April 11-14, 18-21.
Dancexchange: April 16.
Ambrosia: April 25.
The Rising (Bruce Springsteen Tribute): April 26.
Connections: April 27.
The Great American Songbook 2019: April 28.
Calendar Girls: May 5.
We will rock you: May 10-19.
Pechanga Resort & Casino
(951) 693-1819.
pechanga.com.
45000 Pala Road, Temecula.
Box Office (951) 303-2507.
Daniel Tosh: April 5.
Kfrog Cares concert: April 10.
Hotel California: April 19.
Sake And Beer Festival: April 20.
TLC: April 27.
Pepe Aguilar: May 4.
Vice Ganda USA Concert Tour: May 5.
Trevor Noah: May 10.

Raincross Master Chorale Spring Concert
April 28, 3pm, at Calvary Presbyterian Church, 4495 Magnolia Ave., Riverside. See article on page 20.
Ramona
California's official outdoor play returns for its 96th season. Performances are April 13 and 14, April 27 and 28, and May 4 and 5. See article on page 6.
Redlands Symphony
(909) 587-5565
redlandssymphony.com.
Heavenly Voices: April 6.
6th Annual Riverside Art Market
Shop the works of local artists in Downtown Riverside, April 6.
www.riversideartmuseum.org.
Riverside Art Museum
3425 Mission Inn Ave., Riverside.
(951) 684-7111. riversideartmuseum.org.
Riverside Children's theatre
riversidechildrenstheatre.org.
Disney's Aladdin Jr.: April 5-7, and 12-14. This condensed version of Disney's Aladdin, designes specifically for younger audiences, takes you to the city of Agrabah with the street rate who became a prince!
Riverside Community Players
4026 14th St., in Riverside.
(951) 686-4030.
riversidecommunityplayers.com.
The Secret of Chimneys: April 5-21. See article on page 24.
Riverside Municipal Auditorium
3485 Mission Inn Ave., Riverside.
(951) 779-9800.
venue.riversiderma.com.
Anything for Selenas! A Selena Tribute Party with The Como La Flor Band: April 12.
One Drop Redemption - Tribute to Bob Marley: April 19.
Andre Reyes formerly of Gypsy Kings: April 26.
Tribal Seeds: May 3.
May the 4th Fest: May 4.
San Bernardino Symphony
Historic California Theatre of the Performing Arts, 562 W. 4th Street, San Bernardino.
(909) 381-5388.
Celestial Sounds: April 13.
Spa Resort Casino
(760) 323-5865.
www.sparesortcasino.com.
401 E. Amado Rd., Palm Springs.
Atlanta Rhythm Section and Firefall: April 6.
Spotlight 29 Casino
46-200 Harrison Place, Coachella.
www.spotlight29.com.
(800) 585-3737 or (760) 775-5566.
Paquita La Del Barrio: April 13.
Jo Jo Jorge Falcon: April 27.
Temecula Valley Symphony
Most of Temecula Valley Symphony's concerts are held in the Golden Bears Theater, on the campus of Temecula Valley High School. (951) 587-1536.
www.TemeculaValleySymphony.org.
Strings Attached - Chorus Chamber Concert: May 4.
TIBBIES Center Stage Theater
8463 Sierra Ave., Fontana.
(909) 429-7469.
centerstagefontana.com.
Noches con ritmo: Thursday nights. Salsa lessons 7pm, open dance 8pm. Dancing, live entertainment, appetizers. $5 before 9pm, $7 after 9pm. 18+ event. 7pm - Midnight.
Into the woods: April 5-28.
Rockin' The Keys - The music of icons: May 10-June 16.
University of California, Riverside, Department of Theatre
900 University Ave. in Riverside. For schedules and more information, go online to theatre.ucr.edu.
Department Film Festival: April 26-27.
Marisol: May 9-11, 16-18.