Agua Caliente Casino
(866) 858-3600.
www.hotwatercasino.com.
32-250 Bob Hope Drive,
Rancho Mirage.
Don Henley: Nov. 2.
Aaron Lewis: Nov. 9.
Foreigner: Nov. 10.
Franco Escamilla: Nov. 16.
Johnny Mathis: Nov. 17.
Sue Rey & Chris Wong: Nov. 22.
Taste of Tahiti: Nov. 24.
The Super Sako Show: Nov. 25.
José Feliciano: Dec. 6.
Penn & Teller: Dec. 7.
Human Nature Jukebox: Dec. 8.
Annenberg Theater
Box Office: (760) 325-4490.
www.psmuseum.org
101 Museum Drive, Palm Springs.
Coyote Stageworks, The Understudy: Nov. 2-11.
An Evening With Tony Winner, Laura Benanti Show Only: Nov. 17.
A Cabbello - Buckingham Suite Concert: Nov. 18.
Dance With Miss Lindsay "The Holidy Showcase": Dec. 2.
Cabaret 88 Starring Julie Garyne: Dec. 3-5.
Pasquale Esposito Celebrates Italian Piazzas: Dec. 7.
Art Depot Gallery
In the Helen Putnam Historical Plaza, in downtown Fontana. Visual arts programs, gallery exhibits and events. 16822 Spring St., (909) 349-6900. arts.fontana.org.
Bridges Auditorium
Pomona College, 450 North College Way, Claremont. www.pomona.edu/administration/bridges-auditorium.
2018 IPlace International Autumn Gala: Nov. 3.
Fall 2018 Broe Inspire Speaker - Jane McGonigal: Nov. 7.
SCAMFest 2018: Nov. 10.
Cal State University San Bernardino Robert and Frances Fullerton Museum of Art
A nationally recognized museum accredited by the American Alliance of Museums. General admission is free. Suggested donation is $3. Parking at CSUSB is $6 per vehicle and $3 on weekends. The museum is open Monday – Wednesday and Saturday 10am-5pm, Thursday noon – 8pm and closed Friday and Sunday. For more information, call (909) 537-7373 or visit the RAFFMA website at raffma.csusb.edu.
California State University San Bernardino department of theatre arts
(909) 537-5884. theatre.csusb.edu.
Psycho Beach Party: Nov. 9-18. See article on page 19.
The Paper Bag Princess and Other Stories: Dec. 1.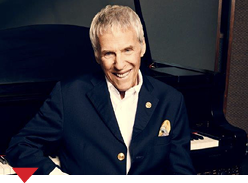 Calimesa Community Concerts
Tim Zimmerman and the King's Brass will join with male vocal group Veritas in a sacred-music concert at the Calimesa Seventh-day Adventist Church on Dec. 21 and 22. See article on page 24.
Candlelight Pavilion
455 West Foothill Boulevard, Claremont. (909) 626-1254 ext.1. candlelightpavilion.com.
The Addams Family: Shows through Nov. 24.
Chaffey college theatre
Tickets available at
www.chaffey.edu/theatre_tickets.
Circus Olympus: Nov. 18, Dec. 2-3.
Winter Instrumental Concert: Dec. 7.
Fire and Ice - Winter Choral Concert: Dec. 8-9.
Chino Community Theatre
Performances held at the Seventh Street Community Theater, 13123 7th Street, in Chino. Tickets are available through the box office at
(909) 590-1149 or online at
www.chinocommunitytheatre.org.
Winnie The Pooh: Nov. 2-4, 8-10.
Scrooge!: Nov. 30-Dec. 22.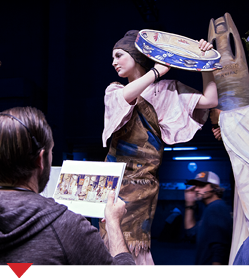 Christmas With The Collingsworth Family
Dec. 7 in Highland at Immanuel Baptist Church. See article on page 21.
Citizens Business Bank Arena
4000 E. Ontario Center Parkway, Ontario. www.cbbankarena.com.
Marco Antonio Solîs: Nov. 2.
Wonderland: Nov. 20.
Trans-Siberian Orchestra: Dec. 1.
The Comedy Get Down World Tour: Dec. 8.
Coachella Valley Repertory Theatre
The CVRep Theatre is located in the Atrium 69-930 Highway 111 in Rancho Mirage. To order tickets or for more information, call
(760) 296-2966 or visit cvrep.org.
How I Learned To Drive: Through Nov. 18.
Jazz - Scott Wilkie Holiday Jam: Dec. 11.
Fallbrook Art Center
Sculpture, painting, printmaking, wildlife, glass, ceramic, and photography fine art shows.
103 S. Main St., Fallbrook.
(760) 728-1414.
Fantasy Springs Resort Casino
For tickets and information, call
(760) 342-5000, (800) 827-2946 or visit fantasyspringsresort.com.
Rascal Flatts: Nov. 2.
Diana Krall's "Turn Up The Quiet" World Tour: Nov. 3.
B.A.P.: Nov. 10.
Paula Abdul: Nov. 17.
Tony Orlando & Dawn - A Christmas Reunion: Dec. 1.
Tony Bennett: Dec. 7.
Fontana Community Senior Center art gallery
The art gallery is located on the Center's upper level in the Library and Art Gallery Corridor, 16710 Ceres Ave., in Fontana.
(909) 349-6975. arts.fontana.org.
Fox Performing Arts Center
In Downtown Riverside,
3801 Mission Inn Ave. Tickets are available at the Fox Box Office, LiveNation.com, ticketmaster.com, or charge by phone at
(951) 779-9800. For information,
visit venue.riversidepac.com.
Spike and Mike's Sick and Twisted Festival of Animation: Nov. 2.
Dennis Deyoung: Nov. 3.
Coco Movie Experience: Nov. 8.
The Hip Hop Nutcracker with guest MC Kurtis Blow: Nov. 8.
EnParejaDos - con Adrian Uribe y Consuelo Duval: Nov. 10.
98 degrees at Christmas 2018: Nov. 12.
Celtic Thunder X Tour: Nov. 13.
Joe Bonamassa: Nov. 21.
Rudolph the red-nosed reindeer: Nov. 25.
La Villa De Santa Claus: Nov. 29-30-Dec. 2.
Rodgers + Hammerstein's Cinderella: Dec. 3-4.
A Merry-Achi Christmas: Dec. 7.
Historic Hemet Theatre
www.HistoricHemetTheatre.com. Ticket office Monday through Friday, 11am to 6pm. (951) 658-5950.
216 E. Florida Ave., Hemet.
Tribute Mania Series: Upcoming shows in the popular tribute band series include Tribute to Creedence Clearwater Revival with Fortunate Son (Nov 3), Tribute to Neil Diamond with Dean Colley and Hot August Night (Nov 17), Tribute to Queen featuring Queen Nation (Dec 8), and Cash, Killer and the King, a tribute to Johnny Cash, Jerry Lee Lewis and Elvis (Dec 15). See article on page 25.
Honda Center
2695 E. Katella Ave., Anaheim. www.hondacenter.com
Camila & Sin Bandera: Nov. 3.
A perfect circle: Nov. 17.
Justine Timberlake - The Man of the Woods Tour: Nov. 20.
Ozuna: Nov. 24.
Chicano Soul Legends: Dec. 1.
Holiday Love Jam: Dec. 8.
Lewis Family Playhouse
12505 Cultural Center Dr., Rancho Cucamonga. Tickets available at lewisfamilyplayhouse.com,
(909) 477-2752.
William Shakespeare's Much Ado About Nothing: Nov. 3-4. See article on page 20.
In The Mood: Nov. 10.
Brian McKnight: Nov. 16.
Jane Lynch - A Swingin' Little Christmas: Nov. 17.
The Nutcracker: Dec. 1, 8-9.
McCallum Theatre
www.mccallumtheatre.com.
(760) 340-2787.
Travis Tritt: Nov. 3.
Lea DeLaria: Nov. 8.
The Choreography Festival: Nov. 10.
Three pianos - six hands, one performance: Nov. 14.
Rodney Crowell: Nov. 15.
Celtic Thunder X: Nov. 16.
Bob Newhart: Nov. 17.
Best of Doo Wop, Volume II: Nov. 18.
The TEN Tenors: Nov. 20-25.
Jake Shimabukuro: Nov. 27.
Jeanne Robertson: Nov. 30.
Peter Cincotti: Dec. 1.
An Evening With Lyle Lovett and Robert Earl Keen: Dec. 2.
Keyboard Conversations with Jeffrey Siegel: Dec. 3.
2018 McCallum Theatre Annual Gala: Dec. 5.
Symphonic Springsteen featuring Bruce In The USA: Dec. 6.
Colors of Christmas: Dec. 7.
Scott Bradlee's Postmodern Jukebox: Dec. 8.
Rita Rudner: Dec. 9.
Morongo Casino
(800) 252-4499.
morongocasinoresort.com.
49750 Seminole Dr., Cabazon.
Jewel: Nov. 1.
Dennis Miller: Nov. 2.
Teresa Giudice: Nov. 3.
Breakfast with the beatles hosted by chris carter: Nov. 4.
Cheech & Chong: Nov. 16.
Han Young Ae Live In Concert: Nov. 18.
Sleight Ride Toy Run: Dec. 8.
Old Town Temecula Community Theater
42051 Main St., Temecula.
(866) 653-8696.
www.temeculatheater.com.
Jazz at the Merc: Every Thursday, 7:30pm.
Comedy at the Merc: 2nd Friday and last Saturday of the month, 8pm.
Classics at the Merc: 2nd and 4th Sundays of the month, 3pm.
Cabaret at the Merc: Last Sunday of each month, 7pm.
Dixieland at the Merc: Every third Sunday of the month.
Speakeasy at the merc: Every 2nd Saturday, 7pm.
Country Live! at the Merc: Every 1st and 3rd Saturday, 7pm.
Twisted Gypsey (Fleetwood Mac Tribute): Nov. 2.
Places: Nov. 3.
Sherry Williams' "Swing Time" with the big band all stars: Nov. 4.
The Addams Family: Nov. 9-11, 16-18.
Magic at the Merc: Nov. 11.
DanceXchange: Nov. 20.
The Nutcracker Ballet presented by inland valley classical ballet theatre 2018: Nov. 23-25.
A Christmas Carol 2018: Nov. 29-Dec. 1-9.
Gifts: Dec. 1.
19th Annual Christmas in the air: Dec. 1-2.
Candlelight Classics: Dec. 9.
Pechanga Resort & Casino
(951) 693-1819.
pechanga.com.
45000 Pala Road, Temecula.
Box Office (951) 303-2507.
Aaron Lewis: Nov. 4.
Paula Abdul: Nov. 9.
Jung Dong Ha & Ben: Nov. 16-17.
Paul Anka: Nov. 18.
Patti LaBelle: Nov. 23.
Thanksgiving Concert: Nov. 25.
Tom Segura: Nov. 30.
Michael Bolton: Dec. 2.
Tony Bennett: Dec. 9.
Redlands Symphony
(909) 587-5565
redlandssymphony.com.
West Side Story: Nov. 3.
Riverside Art Museum
3425 Mission Inn Ave., Riverside.
(951) 684-7111. riversideartmuseum.org.
Riverside Children's theatre
riversidechildrenstheatre.org.
Madagascar, A Musical Adventure Jr.: Nov. 9-11, 16-18, at Arlington High School. Fridays at 7pm, Saturdays at 1pm and 7pm, Sundays at 1pm. Buy tickets online at www.riversidechildrenstheatre.eventbrite.com. Tickets are $13 pre-sale, $15 at the door. For ticket questions, email tickets@riversidechildrenstheatre.org.ttv.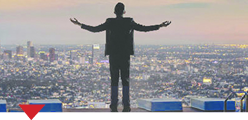 Riverside Community Players
4026 14th St., in Riverside.
(951) 686-4030.
riversidecommunityplayers.com.
The Haunting Of Hill House: Through Nov. 11.
A Christmas Carol: Dec. 10-16. See article on page 18.
Riverside Municipal Auditorium
3485 Mission Inn Ave., Riverside.
(951) 779-9800.
venue.riversiderma.com.
Sofia Niño de Rivera: Nov. 3.
Country Throwdown: Nov. 9.
Mariachi Festival: Nov. 10.
Ozokidz: Nov. 24.
Ozomatli: Nov. 24.
The Clairvoyants Christmas: Dec. 4.
The Upside Get Down - An 80s Nerd party: Dec. 8.
San Bernardino Symphony
Historic California Theatre of the Performing Arts, 562 W. 4th Street, San Bernardino.
(909) 381-5388.
Holiday concert with David Archuleta: Dec. 1.
San Manuel Indian Bingo and Casino
(909) 864-5050.
www.sanmanuel.com
5797 North Victoria Avenue, Highland.
Stryper: Nov. 2.
Spotlight 29 Casino
46-200 Harrison Place, Coachella.
www.spotlight29.com.
(800) 585-3737 or (760) 775-5566.
Gran Baile Con: Nov. 3.
Easton Corbin: Nov. 17.
Bill Engvall: Dec. 1.
Temecula Valley Symphony
Most of Temecula Valley Symphony's concerts are held in the Golden Bears Theater, on the campus of Temecula Valley High School. (951) 587-1536.
www.TemeculaValleySymphony.org.
Winter Bliss: Dec. 15 with vocalists Jonathan Hawkins and Heather Lundstedt O'Neill. See article on page 24.
TIBBIES Center Stage Theater
8463 Sierra Ave., Fontana.
(909) 429-7469.
centerstagefontana.com.
Noches con ritmo: Thursday nights. Salsa lessons 7pm, open dance 8pm. Dancing, live entertainment, appetizers. $5 before 9pm, $7 after 9pm. 18+ event. 7pm - Midnight.