Agua Caliente Casino
(866) 858-3600.
www.hotwatercasino.com.
32-250 Bob Hope Drive,
Rancho Mirage.
Purple Reign - The Prince Tribute Show: Sept. 1, 8pm.
The Greatest Love Of All - Starring Belinda Davids: Sept. 8, pm.
Art Depot Gallery
In the Helen Putnam Historical Plaza, in downtown Fontana. Visual arts programs, gallery exhibits and events. 16822 Spring St., (909) 349-6900. arts.fontana.org.
Art Walk And Wine Tasting Idyllwild Fundraiser
Featuring 20 Southern California Wineries. See article on page 30.
Big Voice Tour
David Phelps and Cana's Voice in Highland, Sept. 7. For more information, go online to www.imconcerts.com or by calling (800) 965-9324.
Cal State University San Bernardino Robert and Frances Fullerton Museum of Art
A nationally recognized museum accredited by the American Alliance of Museums. General admission is free. Suggested donation is $3. Parking at CSUSB is $6 per vehicle and $3 on weekends. The museum is open Monday – Wednesday and Saturday 10am-5pm, Thursday noon – 8pm and closed Friday and Sunday. For more information, call (909) 537-7373 or visit the RAFFMA website at raffma.csusb.edu.
California State University San Bernardino department of theatre arts
(909) 537-5884. theatre.csusb.edu.
2018-2019 Season: The new season opens on Oct. 18 with the return of The Student New Play Showcase. See article on page 22.
"Call of the Wyld" Benefit Concert
Sept. 9, Noon to 8pm at the Town Hall. Fundraiser for those disadvantaged by the Cranston Fire. Food, refreshments, and family fun. Local musicians live DC recording, CD's available for purchase in October. The event is organized by the Art Alliance Of Idyllwild and IDY Friends. Includes a silent auction of art, gifts, services, and more. Held at Town Hall, 25925 Cedar St., in Idyllwild.
Candlelight Pavilion
455 West Foothill Boulevard, Claremont.
(909) 626-1254 ext.1. candlelightpavilion.com.
The Little Mermaid: Through Sept. 1.
Bonnie and Clyde: Sept. 14-Oct. 13.
Chino Community Theatre
Performances held at the Seventh Street Community Theater, 13123 7th Street, in Chino. Tickets are available through the box office at
(909) 590-1149 or online at
www.chinocommunitytheatre.org.
A View From The Bridge: Sept. 7-29.
Citizens Business Bank Arena
4000 E. Ontario Center Parkway, Ontario. www.cbbankarena.com.
RBRM Tour: Sept. 6.
Bad Bunny: Sept. 9.
The Great American Smoke Out Music Festival: Sept. 15.
Coachella Valley Repertory Theatre
The CVRep Theatre is located in the Atrium 69-930 Highway 111 in Rancho Mirage. To order tickets or for more information, call
(760) 296-2966 or visit cvrep.org.
Tim Connell: Sept. 7-9.
Fallbrook Art Center
Sculpture, painting, printmaking, wildlife, glass, ceramic, and photography fine art shows.
103 S. Main St., Fallbrook.
(760) 728-1414.
21st Annual GalaXy of Glass: Sept. 9 - Oct. 21.
Fantasy Springs Resort Casino
For tickets and information, call
(760) 342-5000, (800) 827-2946 or visit fantasyspringsresort.com.
Circle Of Fifths: Sept. 1.
Rye Brothers: Sept. 6.
Rhythm Nation: Sept. 7-8.
Martina McBride: Sept. 8.
TLC & En Vogue: Sept. 15.
Lee Eun Mee: Sept. 22.
Chicago: Oct. 6.
Festival Of Arts
The 86th annual Festival of Arts in Lagune Beach brings art, music, and more, through Sept. 1. For more information, call (800) 487-3378, or go online to www.foapom.org.
Fontana Community Senior Center art gallery
The art gallery is located on the Center's upper level in the Library and Art Gallery Corridor, 16710 Ceres Ave., in Fontana.
(909) 349-6975. arts.fontana.org.
Fox Performing Arts Center
In Downtown Riverside,
3801 Mission Inn Ave. Tickets are available at the Fox Box Office, LiveNation.com, ticketmaster.com, or charge by phone at
(951) 779-9800. For information,
visit venue.riversidepac.com.
Queen Extravaganza performing Queen's Greatest Hits: Sept. 7.
Heather Land: Sept. 17.
Primus: Sept. 18.
Pareja de 3: Sept. 19.
Pancho Barraza: Sept. 21.
Magic Men Live!: Sept. 23.
A Bowie Celebration - The David Bowie Alumni Tour: Sept. 27.
Dire Straits Legacy: Sept. 28.
Chuponcito - USA Tour 2018: Sept. 29.
The Kidz Bop 2018 Tour: Sept. 30.
An Afternoon With Doris Kearns Goodwin: Oct. 7.
Historic Hemet Theatre
www.HistoricHemetTheatre.com. Ticket office Monday through Friday, 11am to 6pm. (951) 658-5950.
216 E. Florida Ave., Hemet.
Tribute to Super Tramp with Fools Logic: Sept. 8.
Honda Center
2695 E. Katella Ave., Anaheim. www.hondacenter.com
Pepe Aguilar: Sept. 1.
J. Cole: Sept. 5.
Luis Miguel: Sept. 8.
Romeo Santos: Sept. 18.
Los Temerarios: Sept. 28.
Fall Out Boy: Sept. 29.
Timbirchie: Oct. 7.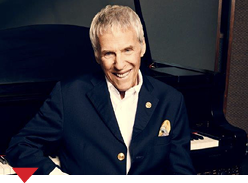 Lewis Family Playhouse
12505 Cultural Center Dr., Rancho Cucamonga. Tickets available at lewisfamilyplayhouse.com,
(909) 477-2752.
A Jam Session Series: Sept. 8-9.
The Zombies: Sept. 15, 8pm. See article on page 18.
The Como La Flor Band: Sept. 16.
School House Rock Live: Oct. 6-28.
McCallum Theatre
www.mccallumtheatre.com.
(760) 340-2787.
Aida Cuevas: Oct. 2.
Morongo Casino
(800) 252-4499.
morongocasinoresort.com.
49750 Seminole Dr., Cabazon.
Australia's Thunder From Down Under: Sept. 6-7.
The Mavericks And Los Lobos: Sept. 14.
Boy George And Culture Club, The B-52s, Thompson Twins' Tom Bailey: Sept. 28.
Finis Henderson: Sept. 29.
Becoming Kareem: Oct. 5.
Regine Velasquez: Oct. 7.
Pageant of the Masters
This world-famous theatrical celebration of great art recreated in tableaux vivants will be celebrating the 85th anniversary of "living pictures" presented as part of Laguna Beach's Festival of Arts. For more information, call (800) 487-3378, or go online to www.foapom.org.
Old Town Temecula Community Theater
42051 Main St., Temecula.
(866) 653-8696.
www.temeculatheater.com.
Jazz at the Merc: Every Thursday, 7:30pm.
Comedy at the Merc: 2nd Friday and last Saturday of the month, 8pm.
Classics at the Merc: 2nd and 4th Sundays of the month, 3pm.
Cabaret at the Merc: Last Sunday of each month, 7pm.
Dixieland at the Merc: Every third Sunday of the month.
Speakeasy at the merc: Every 2nd Saturday, 7pm.
Country Live! at the Merc: Every 1st and 3rd Saturday, 7pm.
Snow White And The Seven Dwarfs Ballet: Sept. 1-2.
In the Heights: Sept. 6-9, 13-16, 20-23.
All's Well That Ends Well: Sept. 6-9, 13-16, 20-22.
Dancexchange: Sept. 18.
Groove at the Merc: Sept. 22.
Henry Kapono: Oct. 3.
The Long Run (Eagles Tribute): Oct. 4.
Aeromyth (Areosmith Tribute): Oct. 5.
Telegraph Quartet: Oct. 6.
Tribute to the Lawrence Welk Show: Oct. 7.
Pechanga Resort & Casino
(951) 693-1819.
pechanga.com.
45000 Pala Road, Temecula.
Box Office (951) 303-2507.
Purple Reign: Sept. 2.
Paris By Night: Sept. 8-9.
Disney Beauty and the Beast: Sept. 21-23.
Boz Scaggs: Sept. 28.
Culture Club / Thompson Twins: Oct. 6.
Three Divas: Oct. 6.
Riverside Art Museum
3425 Mission Inn Ave., Riverside.
(951) 684-7111. riversideartmuseum.org.
Riverside Art and Music Festival
Celebrate art and music in Riverside with local artists and art groups, Sept. 15, 4-10pm. See article on page 17.
Riverside Community Players
4026 14th St., in Riverside.
(951) 686-4030.
riversidecommunityplayers.com.
Baskerville - A Sherlock Holmes Mystery: Through Sept. 16. See article on page 16.
Riverside Municipal Auditorium
3485 Mission Inn Ave., Riverside.
(951) 779-9800.
venue.riversiderma.com.
It's Britney B**** Tribute Night: Sept. 14.
DJ Snoopadelic: Sept. 15.
FleaEsta - Vintage Flea Market Fiesta: Sept. 30.
Lecrae & Andy Mineo - Better Late Than Never Tour: Oct. 5.
Skatoberfest: Oct. 5.
Los Tucanes: Oct. 7.
San Manuel Indian Bingo and Casino
(909) 864-5050.
www.sanmanuel.com
5797 North Victoria Avenue, Highland.
RBRM: Sept. 6.
Warrant: Sept. 21.
Spotlight 29 Casino
46-200 Harrison Place, Coachella.
www.spotlight29.com.
(800) 585-3737 or (760) 775-5566.
Marisela: Sept. 6.
Ramon Ayala: Sept. 15.
Chris Janson: Sept. 29.
Amor Eterno: Oct. 6.
Temecula Valley Symphony
Most of Temecula Valley Symphony's concerts are held in the Golden Bears Theater, on the campus of Temecula Valley High School. (951) 587-1536.
www.TemeculaValleySymphony.org.
2018/2019 Season: The Temecula Valley 2018/2019 Season opens on Oct. 27 with Disney In Concert. See article on page 19.
TIBBIES Center Stage Theater
8463 Sierra Ave., Fontana.
(909) 429-7469.
centerstagefontana.com.
Noches con ritmo: Thursday nights. Salsa lessons 7pm, open dance 8pm. Dancing, live entertainment, appetizers. $5 before 9pm, $7 after 9pm. 18+ event. 7pm - Midnight.
Grease The Musical: Oct. 5-28.